Sons of

The

American Legion

Rest in Peace

David R. Barr, Jr.

Commander

2013-2014

Son of The American Legion

Susquehanna Squadron 135

Nov. 30, 1948 - Nov. 7, 2013

Susquehanna American Legion Post 135
300 Cherry St. Perryville, Md.

Susquehanna Squadron 135
SERVING OUR VETERANS

Welcome To Our Web Site
This Web Site was designed and published for use by our Post 135 Legion Family and anyone else who may find this information helpful.
Navigate this site by clicking on any of the links above or simply by clicking on the "Next" button at the bottom of each page.
Our Links Page has many links to sites which should be of assistance and/or interest to our Legion Family.
Check out the Calendar of Events Page for upcoming events.
Susquehanna S.A.L. Squadron 135 is dedicated to providing assistance to Susquehanna Post 135 and
Susquehanna Auxiliary Unit 135 whenever and however we can.
We hope you will find our website's contents useful.
Please sign our guest book at the bottom of this or the last page and let us know what you think.
Thank you for visiting .


National Website Contest
Award Winner
2010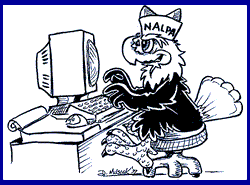 National American Legion
Press Association

Four Star & Goal Squadron

2013-2014

Home Squadron of

Adjutant General of Maryland

Home Squadron Of

Past

National Commander

2005-2006

William Sparwasser

Home Squadron Of
Past
Detachment of Maryland
Commander
2010-2011
Thomas Deal

Home Squadron Of

Past

Detachment of Maryland

Commander

2007-2008

Larry "Bear" Weinzirl

Home Squadron Of
Past
Detachment of Maryland
Commander
1981-1982
Charles Thomas





Over the past year, Susquehanna Squadron 135 made donations to many organizations including: Perry Point VA Medical Center, American Legion Child Welfare, Children's Miracle Network, the Casey Cares Foundation, the American Legion National Emergency Fund, Cecil County Special Olympics, American Legacy Scholarship Fund, Perryville Volunteer Fire Co., Perryville Little League and other worthwhile organizations.
With your help, this year can be even bigger and better.